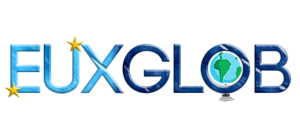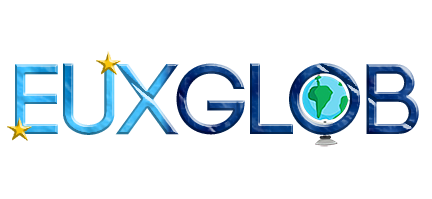 CALL FOR PAPERS: EUXGLOB II, May 5th-6th, 2022
THE EU AND NATO APPROACHES TO THE BLACK SEA REGION
The first edition of the international conference EUXGLOB was a successful event, providing us with generous opportunities for substantial and fruitful debates on the topic of the renewed transatlantic relations and the perspectives of the global order. The proceedings have just been published by Cluj University Press. You can find out more details about the first edition of EUXGLOB at https://euro.ubbcluj.ro/centrul-euxglob/
It is now time for the Faculty of European Studies and the EUXGLOB Centre to launch the Call for Papers for the second edition of EUXGLOB. Next year's topic will be THE EU AND NATO APPROACHES TO THE BLACK SEA REGION. The conference will take place on May 5th -6th, 2022.
Due to the unclear dynamics of the COVID-19 pandemic in Romania and in Europe, for the moment we are launching the conference as an online event. However, depending on the evolution of the pandemic, it is possible to switch to a hybrid event in the next few months.
The announcement regarding a hybrid format and the conditions for on-site participation will be published no later than February 15th, 2022.
Under these circumstances, we would like to invite you to submit a proposal for a presentation, including a title and an abstract of 100-150 words.
The subtopics of EUXGLOB 2022 are:
Security in the Black Sea region amid the great powers' competition.
Economy, energy and regional cooperation projects in the Black Sea region.
Societies and cultural identities in the Black Sea region.
The proposals should be submitted by March 30th, 2022, at the email address: euxglob@gmail.com. It is also possible to register online, by filling in this form: https://forms.gle/TFVdoCfCeSD8b7EB9
Acceptance e-mails will be sent in two waves, as follows:
For applications received between March 15th – March 30th, 2022, by April 5th, 2022
For applications received between February 16th – March 15th, 2022, by March 20th, 2022.
We look forward to seeing you at the second edition of EUXGLOB in May 2022!
The Scientific Committee of the EUXGLOB international conference
• Professor Valentin Naumescu, Director of the EUXGLOB Centre, Babeș-Bolyai University
• Professor Sergiu Mișcoiu, Babeș-Bolyai University
• Professor Sebastian Santander, University of Liege
• Associate Professor Corneliu Bjola, University of Oxford
• Associate Professor Adrian Gabriel Corpădean, Babeș-Bolyai University
• Associate Professor Raluca Moldovan, Babeș-Bolyai University